Unleash your full potential and achieve more!

Motivating and Structured Way to Realise Your Ideas and Projects
Based on the REALISER® model developed by Lenka Grackova
Find motivation, energy and time to realise your ideas and goals.
Create your own organizational structure that will energizes you and delivers results.
Finally do all the projects that were in the back of your mind, but you never found the courage or the right way to get them done.
MODULE 1:  Find Your Priorities and Set Your Goals
Deal with uncertainty and bring more purpose and energy to your life by setting the right goals.
Map your current life and identify your top priorities.
Define your goals in a way that gives you energy, purpose and motivation to take actions.
MODULE 2:  Simplify and Structure Your Way Forward
How to identify the first right steps and avoid overthinking.
Create your strategic plan to simplify and structure your way forward even if you have no idea where to start.
Make your actions look easy and simple in order to get them done.
MODULE 3:  Use Your Values to Get in Flow
How to stay motivated working on your ideas and projects.
Which values make you motivated, fulfilled and happy when taking actions.
How your values are present in your life and energize you.
Create values-based support system to maintain your energy levels and achieve long-lasting motivation.
MODULE 4:  Create and Apply Your Unique Productivity System
Create plans that are realistic and motivating.
Develop your success daily routine that delivers results and keeps you energized.
Anchor your unique productivity system by developing new habits.
Fine-tune your unique productivity system and amplify the feelings of accomplishment and fulfillment.
MODULE 5: Tackle Procrastination, Doubts or State of Overwhelm
Save time and energy by spotting your unproductive behaviors faster.
Quickly address procrastination, doubts or a state of overwhelm.
Find the right unproductive behaviors to tackle.
Change unproductive behaviors by developing new positive habits.
MODULE 6:  Strengthen Your Motivation and Keep Going
Create your daily rituals that strengthen your motivation and recharge you.
Overcome failure and the fear of failure.
Find solutions to problems and obstacles using the REALISER ® model.
Boost your motivation by creative accountability tricks.
To discuss how the program will support you, please schedule a free consultation below.
Program contains content covering 20 hours of coaching worth 3,000 EUR and 7 sessions of individual coaching worth 2,100 EUR =>>>> Total value of 5,100 EUR.
Your investment: 2,500 EUR.
Duration: 6 months
With REALISER process I come up with decisions that are win-win solutions for everyone. It takes time to get used to approaching things differently and the program builds that knowledge step by step.
I applied REALISER model on my weekly routine. Having this coaching provided me with a lot of confidence to try new things and embrace new challenges. Finally, Lenka's coaching was instrumental to help me receiving a global leadership award at work.
When you see that you have finished everything you wanted by 2 pm, it is extremely motivating.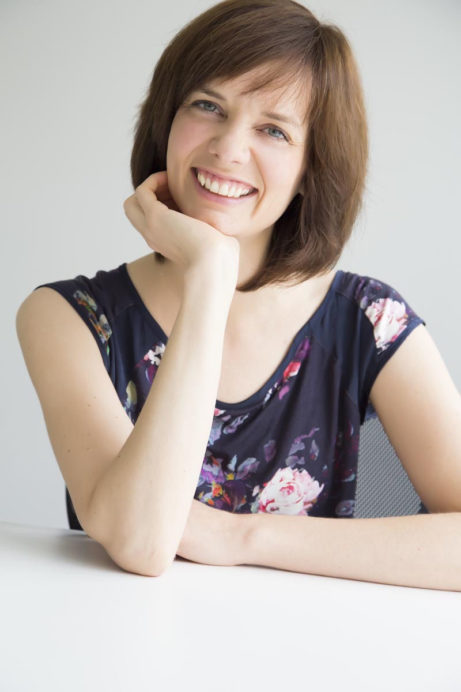 Lenka Grackova, ACC, MBA
Lenka has twenty years of hands-on experience in business (logistics, marketing, B2B sales, tech start-up, change management and coaching).
She supports leaders, professionals and business owners to get things under control, find more time and energy for what they truly want to accomplish. Her specialty is self-management in times of change.
She spoke at an international conference ICF Converge in 2019 about the power of self-management.
Contact details: +32 493 52 54 30, lenka.grackova@realiser.be